Wyncote & Horsham Specials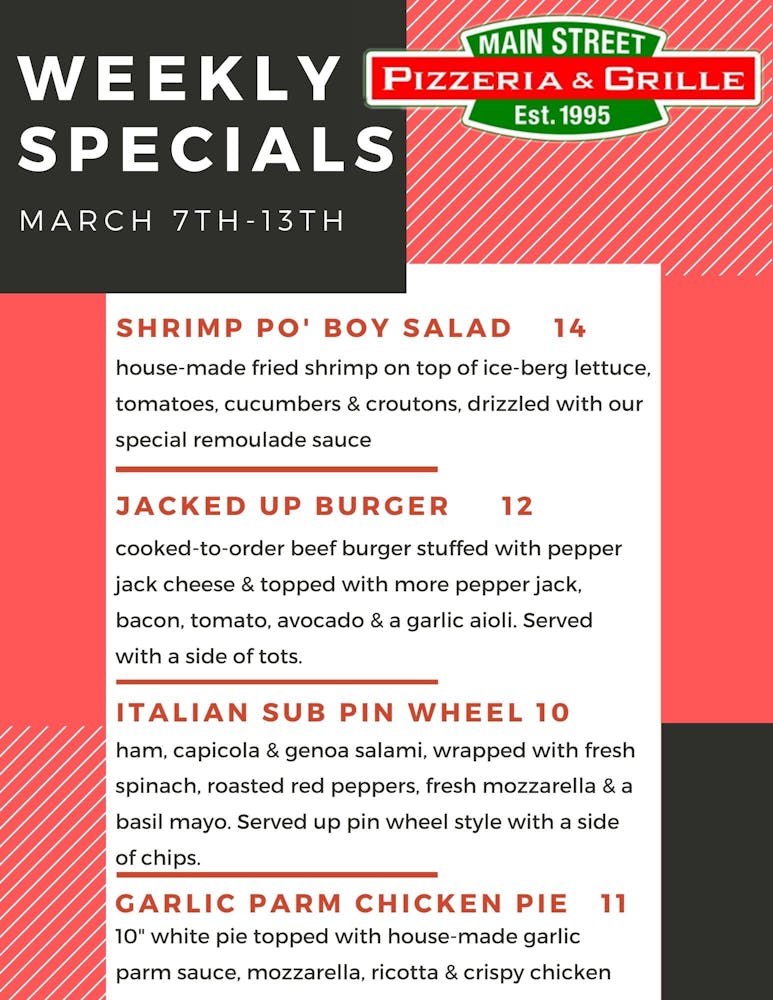 Shrimp Po Boy Salad • 14
house-made fried shrimp on top of ice-berg lettuce, tomatoes, cucumbers & croutons. Drizzled with our special remoulade sauce
Jacked Up Burger • 12
cooked-to-order beef burger stuffed with pepper jack cheese & topped with more pepper jack, bacon, tomato, lettuce & a garlic aioli. Served with a side of tots.
Italian Sub Pin Wheels • 10
ham, capicola & genoa salami, wrapped with fresh spinach, roasted red peppers, fresh mozzarella & a basil mayo. Served on a half roll, pin wheel style with a side of chips.
10" Garlic Parm Pizza • 11
10" white pie topped with house-made garlic parm sauce, mozzarella, ricotta & crispy chicken